Core Specialty Acquires Hallmark E&S
November 1st, 2022 | 2 min. read
By TJ Payne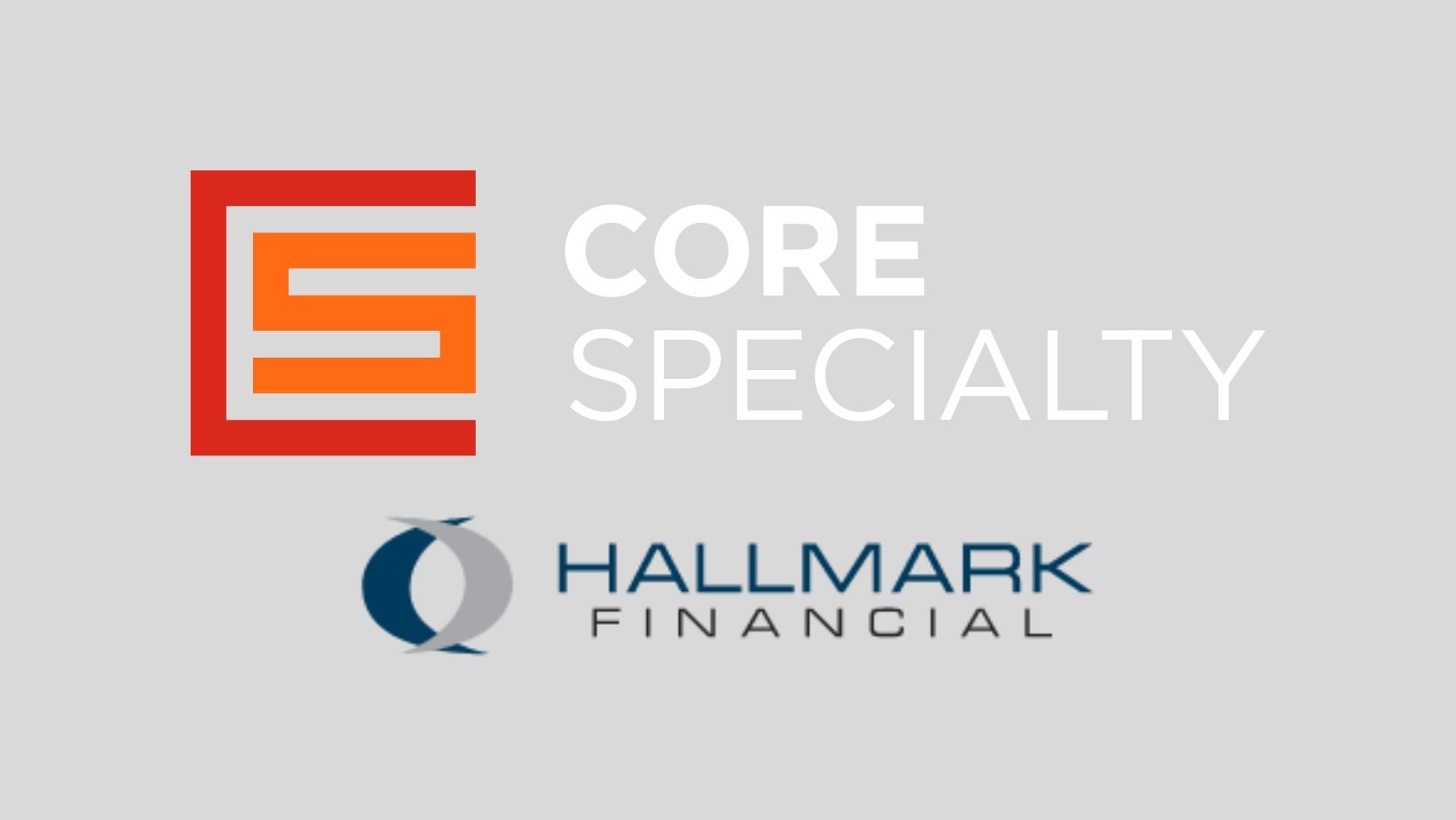 October 7, 2022 - Core Specialty Insurance Holdings has acquired Heath XS, LLC - the excess and surplus lines operations of Hallmark Financial Services. The acquisition, with an estimated cost of about $40 million cash and a $19.9 million consideration for net unearned premium reserves, has drawn interest from the industry, as the move has made Core Specialty one of the top 20 E&S carriers with nearly $1 billion in annual premium. Core Specialty has drawn $130.0 million under its Unsecured Revolving Credit Facility to support future business to be underwritten by Hallmark E&S and to pay the $40.0 million cash purchase price.

As part of the acquisition of Hallmark's E&S operations, Core Specialty is bringing over 176 Hallmark employees located in Dallas, Atlanta, and Jersey City, including chief underwriting officer Gerald A. Dupre. Hallmark E&S produced $436 million of wholesale distributed excess and surplus lines business in the 12-month period which ended June 30, 2022. The acquisition is limited in part in scope, as Core Specialty will not acquire any insurance company entities, and the transaction excludes loss reserves associated with the Hallmark E&S (which will be retained by Hallmark).
Like Hallmark E&S before, Core Specialty intends to continue serving customers through a wholesale-only distribution model.
---
­­­­­­­­­­­­­­­­­­­­­­­­­­­­­­­­­­­Get the right coverage for your healthcare professional liability clients.
Book a 15-minute call with medical professional liability expert Jason Esparza to see how you can better serve your clients as soon as today.
Staying up to date on important industry matters will help you make the best possible decisions for your clients. Register for our mailing list to make sure you never miss essential industry news again.
TJ is a marketing specialist at Ethos Insurance Inc. He has an extensive background in music, food, and tech, and has recently made the switch to professional liability insurance. When he's not writing copy over at Ethos TJ can usually be found climbing a rock wall or playing with a 3D printer.