Pennsylvania Loosens Venue Laws for Medical Malpractice Suits
November 3rd, 2022 | 3 min. read
By TJ Payne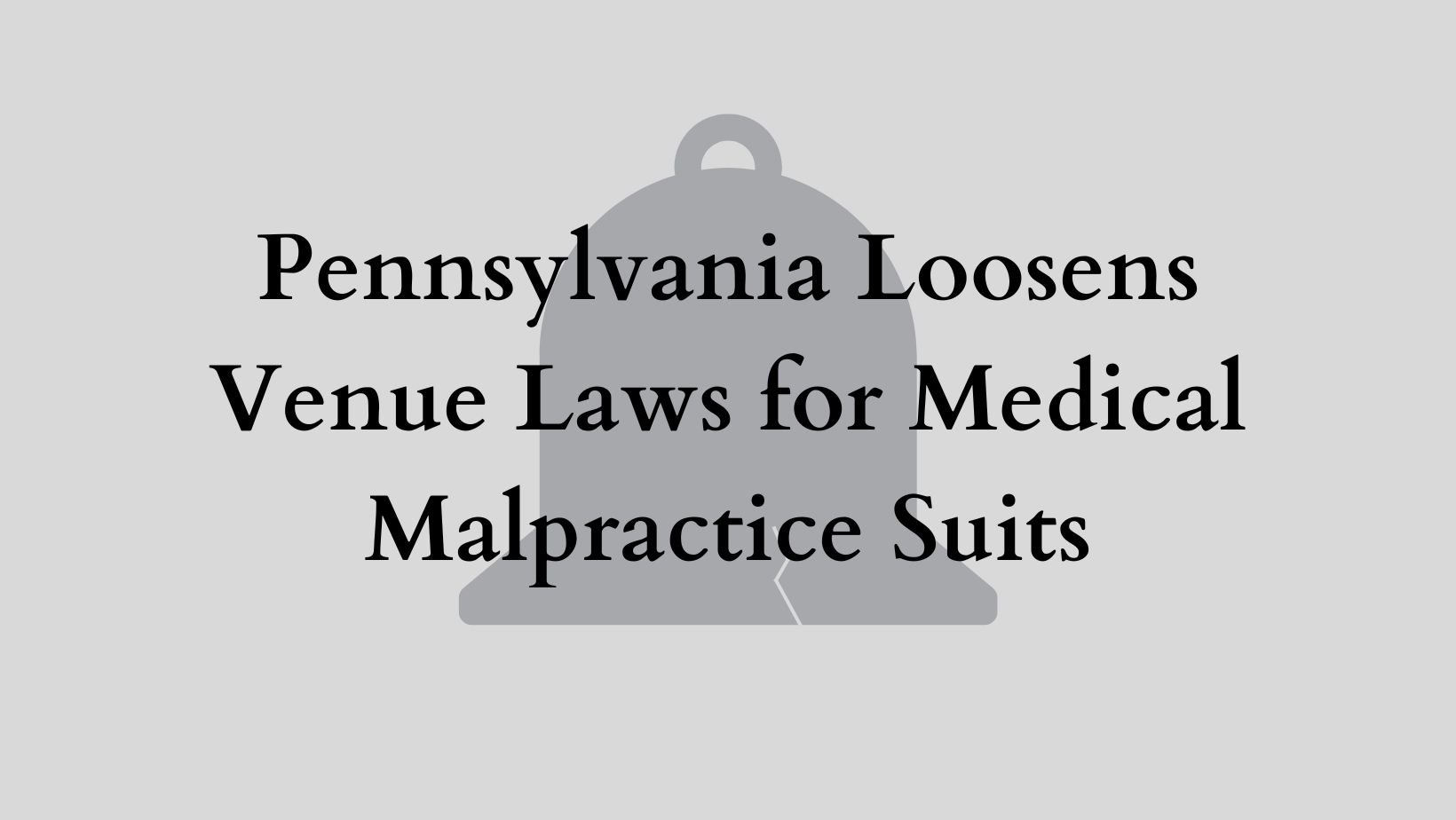 August 25th, 2022 – The Supreme Court of Pennsylvania approved amendments to several laws surrounding the medical malpractice arena, as brought by the Civil Procedural Rules Committee (CPRC). 20 years ago, rules 1006(a.1), 2130, 2156, and 2179 tightened down where med-mal cases could be tried in the state. The new series of amendments, slated to take effect at the beginning of 2023, will once again allow plaintiffs in medical malpractice suits to shop for venues across the state with relatively few restrictions.
"Legal experts warn the legislation faces a constitutional obstacle, and they say the rule reversal alone won't expose doctors to baseless legal claims."
Opposition to the Change
The changes proposed by the CPRC have received opposition from the healthcare community and defense bar, citing fears of rising insurance rates and an increase in frivolous lawsuits. Seeking to overturn the ruling, Representative Torren C. Ecker announced his opposition and submitted a memorandum to legislation.
In Support of the Change
In the CPRC Adoption Report, three primary arguments were identified in support of the rule change request, as highlighted by the National Law Review:
The court's own data showed that medical malpractice filings had significantly decreased in the past 15 years.
Not only was there a significant decrease in the number of cases filed, but also in the number of claim payments—resulting in less compensation for victims of medical malpractice.
The current venue rule provides special treatment for a particular class of defendants, with the soon-to-be-implemented changes providing fairness of process.
---
­­­­­­­­­­­­­­­­­­­­­­­­­­­­­­­­­­­Get the right coverage for your healthcare professional liability clients.
Book a 15-minute call with medical professional liability expert Jason Esparza to see how you can better serve your clients as soon as today.
Staying up to date on important industry matters will help you make the best possible decisions for your clients. Register for our mailing list to make sure you never miss essential industry news again.
TJ is a marketing specialist at Ethos Insurance Inc. He has an extensive background in music, food, and tech, and has recently made the switch to professional liability insurance. When he's not writing copy over at Ethos TJ can usually be found climbing a rock wall or playing with a 3D printer.