Claims-Made Step Factors 101
November 29th, 2018 | 3 min. read
By David Huss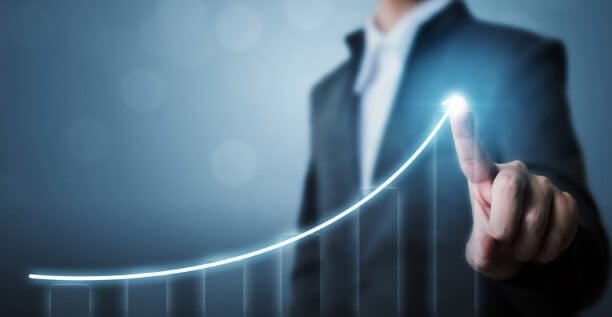 I believe the softening market cycle that has been a part of the healthcare professional liability arena for some 15 years now is coming to an end. Because a turn in the market will likely impact every corner of the healthcare space, now is a good time to manage the expectations of your healthcare clients. A good place to start is educating them on the impact of claims-made step factors.
On admitted policies, claims-made step factors have predominantly been adhered to over the years, in large part because filings with the various State DOI's mandate it. On the other hand, surplus lines underwriters have largely ignored claims-made step factors for years. If step factors were applied, in whole or in part, any premium increase was typically reduced or eliminated altogether via the use of additional credits. As the market firms, you can expect E&S underwriters to begin taking step factor increases along with the higher premiums they are designed to generate.
With that in mind, I thought it would be helpful to remind my readers of what typical healthcare professional liability claims-made step factors look like. I'll also include details on how they impact premium year to year.
Below is a chart reflecting a common series of claims-made step factors found in many healthcare professional liability policies:
| | | | | | |
| --- | --- | --- | --- | --- | --- |
| Claims-Made Year | 1 | 2 | 3 | 4 | 5 |
| Step Factor | .35 | .65 | .85 | .95 | 1.0 |
| Premium Increase | N/A | + 85.71 | + 30.77 | + 11.76 | + 5.26 |
Calculating the projected premium increase percentage from one year to the next is straight forward. You simply divide the step factor increase by the previous year's step factor. For example, moving from the first to second year claims-made step means a step factor increase of .3 (.65 – .35). Dividing .3 by .35 gives you 85.71%. So, a first to second year claims-made step using the factors above will result in a premium increase of 85.71%, all else being equal. It works the same way with the other steps as well.
You can validate this calculation by using actual premiums for any particular risk. Let's say a physician risk generates a mature premium of $10,000. The first-year premium will be $10,000 multiplied by .35, which equals $3,500. Using the same approach, the second-year premium, all else being equal, will be $10,000 multiplied by .65, which equals $6,500. The percentage increase in premium moving from the first to second year then is 85.71%. No matter what mature premium you use, the same claims-made step factors will result in the same premium increase percentages, again all else being equal.
Keep in mind that I make a point of stating "all else being equal" above because if an insured's risk profile changes during the policy term the renewal premium will be different than that dictated strictly by the claims made step factor change. This is because the applicable exposures have changed, and/or something has caused a modification to the credits/debits being applied. Of course, a rate change will have the same affect.
Managing your clients' expectations about future healthcare professional liability premiums will be challenging as the market firms. Understanding how claims-made step factors impact premiums year-to-year will make that part of your job much easier.