SKILLED NURSING FACILITIES: 4 REASONS THESE ARE OPPORTUNITIES FOR AGENTS NOW
September 16th, 2015 | 3 min. read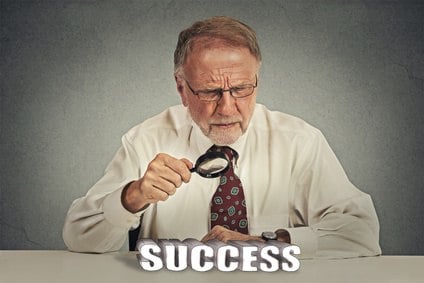 [This is Part 3 of a 3-Part series of posts that explore Professional Liability for Long Term Care Facilities.]
In my last two articles about long-term care facilities, Trends in Medical Professional Liability Insurance and Services, Types of Care & Statistics, I detailed the services, care and trends that affect how a long-term care facility buys Medical Professional Liability (MPL) insurance.
In this final article in the series, I'm turning my focus to just Skilled Nursing Facilities (SNFs), because I believe this class makes for excellent opportunities for agents who already have a focus on Medical Professional Liability Insurance. There are a lot of good reasons for healthcare-focused retail agents to specialize in placing PL insurance for SNFs.
The following are the 4 most important reasons SNFs are great opportunities now:
Similar to hospital risks
A nursing home's high level of care means that the insurability of a SNF mirrors that of a hospital. Where patient medical needs reach higher levels of acuity, there's a greater potential for claims alleging negligent nursing care leading to patient deaths and severe injury. As a result, nursing protocols and risk management guidelines in both types of facilities are also similar. So, if a retail agent is already familiar with hospital risks and insurability, then working on skilled nursing risks should be a natural fit.
Opportunity for specialization
SNFs are highly specialized medical care facilities. That means they need to be underwritten by people who have actually stepped foot inside a number of them and clearly understand the operations they write. There are relatively few of these underwriters around. In the last 10 years, there has been plenty of carrier interest in writing PL for assisted living centers and other less volatile types of long-term care facilities. However, very few of those carriers would also consider the more complex and risky nature of SNFs. Specialized risks and relatively few carrier options provide an opportunity for specialization on the brokerage side.
Bigger commissions
The volatile nature of SNF risks that stems from the significant exposure associated with treating elderly patients with high acuity needs means that premiums for these facilities tend to be higher than other types of medical facility accounts. This means greater commission income for those agents that take the time to pursue these operations.
Impending turn in the MPL market
Our team here at Ethos has written several articles this year about the impending change that the MPL market is expecting. In my March 2015 article, Predicting the Future of the MPL Market, I also specifically mentioned the current state of the long-term care marketplace.
Suffice it to say that there is widespread belief within the medical malpractice arena that the soft-market cycle of the last 12 years is due for a correction. That usually means that prices will go up while coverage options become more limited. Complex risks, like SNFs, are usually hit hardest because they are already underwritten within a smaller, more specialized group of underwriters and carriers, regardless of market cycle. So, retail agents who place medical professional liability for SNFs now need to prepare for a firming in the market. When that happens premiums will increase and business will move. When business moves there is opportunity for retail agents to pick up new clients.
It's important to keep in mind that professional liability insurance for skilled nursing facilities is what we often call "medical malpractice insurance" or medical professional liability insurance. As most agents know, this is a volatile line of coverage that requires a high degree of expertise in order to get the job done right, while limiting your own E&O exposure. Is it time you became more of med-mal specialist for SNF accounts?
If you need help becoming an MPL specialist for skilled nursing facilities, feel free to contact us. We'll be glad to help!