TELEMEDICINE: 5 COVERAGE CONCERNS
May 20th, 2015 | 3 min. read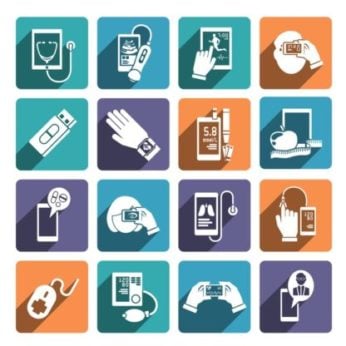 This is the second article in a series focused on emerging trends in MPL insurance for telemedicine.
As I discussed in last month's article, telemedicine is quickly expanding in both use and technology. With rapid expansion comes growing pains and difficulties to work through. This extends to the medical malpractice coverage that needs to be obtained for these providers as well. Underwriters not only need to assess the medical care that is being provided, but specifically how it is being provided, even more than with some standard care risks.
1. Transmission Type
When assessing coverage for a provider incorporating telehealth into their practice, underwriters need to consider which forms of digital transmission the provider will be using. As digital medicine can range from basic radiology to full interactive patient care, the transmission type needs to be appropriate for the specialty. Phone consultation may be appropriate for telepsychiatry, while a physician providing tele-primary care may need to use video conferencing. The digital conduit needs to fit the scope of practice.
2. Location
Underwriters have to take into account both the location of the provider and the patient when reviewing a telemedicine risk. Being a relatively new field, states vary widely on the legality of digital medicine use. Certain states, such as Alabama, Arkansas, Missouri, Nebraska and Texas still require the provider to establish the patient relationship prior to providing any telehealth care. Some states do not allow it at all.*
3. Licensure
In cases of exposure outside of the U.S., an underwriter's view is generally the same. However, coverage is typically restricted to claims brought in the U.S. That can pose even more of an issue with countries that do not allow their citizens to bring suit in the U.S.
4. Prescribing Parameters
The scope of telemedicine services legally allowed varies by state, especially when it comes to prescribing. Underwriters are especially cognizant of this component, with recent "pill mills" being aided by the use of telemedicine. Adequate patient relationships and abidance of the state statutes must be established, along with thorough patient records and documentation.
5. Privacy
As telemedicine can involve the communication of protected personally identifiable information, underwriters want to verify these transmissions are secure. This applies to physicians' personal devices as well, if they are being used. Today the security of telemedicine transmissions is generally handled well by hospital protocol, but providers operating outside hospital systems must adequately protect such transmissions as well.
As with standard medical malpractice risks, telemedicine underwriters consider whether or not the provider is operating within their scope of practice, appropriately documenting their files, and abiding by state statutes when proposing coverage. Given that this practice specialty involves continuously developing digital communication means though, these issues need to be evaluated even more thoroughly. As technology expands, so do the practice possibilities.
In my next article, I'll discuss the marketplace of carriers for telemedicine.
*Stokes, G.R., & Bell, C. "The Evolution of Telemedicine" PowerPoint presentation. Teleconference. 23 April 2015.