MEDICAL MALPRACTICE MARKET CYCLE VARIABLES: 5 TO KEEP YOUR EYE ON
June 24th, 2015 | 4 min. read
By David Huss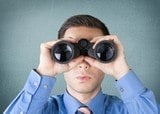 Last month I published a blog article titled PLUS Medical Symposium 2015 – Better Buckle Up!. That article detailed my take-away from this year's conference pertaining to where the medical malpractice product line is in the current market cycle based upon my many conversations with underwriters and carrier management. I believe my conclusion in that article with respect to how long it will be before the med-mal market begins to firm in a meaningful way will ultimately prove to be accurate. Still, I came away with the impression that I was not aware of all of the variables that might impact when the market will begin to turn. As a result I decided to reach out to my friends and business partners in the industry to dig deeper and pass on what I learned.
Premium & Claim Experience
Anyone with a focus on the medical malpractice product line knows that written premium in the space has been decreasing for years. Most impacted by this trend have been physicians' medical malpractice premiums. According to the most recent Milliman report, gross written premium for physicians has decreased 29% since 2006. The two primary forces driving physician med-mal written premium ever lower are the pressure on pricing resulting from enormous capacity and the continued acquisition of physician practices by hospitals and healthcare systems.
With respect to claims, frequency has been well below the historical norm for nearly a decade. At the same time average and median claim payments as well as claim severity have grown only nominally. Short of tort reform being defeated in one or more key states, no one in the industry I am talking to seem to think there is reason for the claim trend to change any time soon.
But then in an environment of steadily decreasing premiums even modest growth in the cost of claims will eventually erode the overall experience of any book of business. So it should not be a surprise that in the Milliman report I referenced above they are projecting a combined ratio for the industry in 2015 of right at 100%. As I understand it med-mal writers still have plenty of cash due to an unprecedented string of profitable years, but as a whole they are no longer generating an underwriting profit.
Eventually, increasing combined ratios will force med-mal premiums to go back up. In the meantime, there are a number of other less obvious factors that, in combination with deteriorating underwriting results, can significantly impact the medical malpractice market cycle.
Loss Reserves
The profitability of medical malpractice writers in recent years has been enhanced by the take-down of loss reserves from prior years. In fact, my sources tell me that industry wide med-mal writers have taken down reserves of nearly $13B over the past 10 years. These take-downs have flowed right to the bottom line, in effect significantly bolstering profitability. If historical trends are any indication reserve redundancy will likely dry up before too long – probably in the next couple of years. At that point profitability will depend on underwriting and investment results alone – two areas that are already very much under pressure.
Interest Rates
After 7 years of extremely low interest rates engineered by central banks around the globe it appears we will soon enter an environment of rising interest rates. That represents a major challenge for insurance companies. Because of the inverse relationship between bond yield and valuation, rising interest rates can have a significant and negative impact on the value of a bond portfolio. As I understand it the average P&C insurance company has about 65% of their assets invested in bonds. I am told med-mal writers typically have an even higher percentage, as the relative stability of bond investments is necessary to offset the more volatile medical malpractice product line. That means rising interest rates threaten the value of an enormous percentage of med-mal writers' assets, especially if they rise quickly. That can impact surplus calculations and the amount of premium a carrier can write without threatening their financial rating.
Reinsurance
Reinsurance is typically one of the larger expense items for a P&C insurance company. Because medical malpractice writers have had good underwriting experience for some time the amount of reinsurance they purchase today is, on average, much less than it was 10 years ago. What's more, I am told the cost of reinsurance these days is significantly less expensive than it was due to an enormous amount of capacity seeking a meaningful return. A firming in the reinsurance market coupled with the need to purchase more reinsurance as a result of eroding underwriting experience would hit profitability hard.
Merger/Acquisition Activity
With renewals harder to retain and new business increasingly difficult to come by it seems reasonable to assume carrier management will be tempted to expend some of their currently substantial reserves in exchange for the quick premium growth merger/acquisition activity can provide. As a result, most veterans I speak to in the med-mal space expect an uptick in merger and acquisition activity going forward. Less competitors make it easier for the market to firm so, all else being equal, merger/acquisition activity in the medical malpractice space will hasten a firming trend.
As you can see there are many variables that can impact when the medical malpractice product line will begin to harden. I still don't have a crystal ball, and so can't tell you exactly when the market will turn or what combination of factors will ultimately trigger it. But at least now I have a much better feel for the variables I need to keep my eye on as we pass through a very tricky period for medical malpractice.