Surplus Lines Insurance: Understanding Taxes and Stamps
February 23rd, 2016 | 3 min. read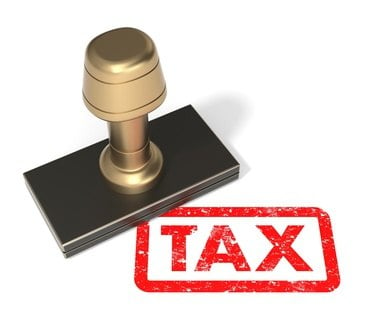 If you've ever placed medical professional liability insurance, you know that you're working in a complex marketplace. If you've delved into the surplus lines sub-market, you also know that this is where things can get downright perplexing. The regulations and requirements for placing an insurance policy using surplus lines vary from state to state, and understanding how to comply with the legal nuances in each state can be confusing.
One of the more confounding aspects of this topic has to do with the surplus lines "stamp." Just to keep us all on our toes, every state charges a surplus lines tax, but not every state has or charges for the lesser understood stamp or "stamping fee."
Here's my two-minute summary of the two halves of this important but complicated area of our business:
SURPLUS LINES TAXES
Most states charge an insurance premium tax to insurance companies licensed and "admitted" to do business within their borders. Generally speaking, those carriers then pass the cost of those taxes onto their policyholders by adding a comparable amount to their premiums. In other words, the premium tax is embedded into an admitted policy's premium but not called out as a separate line item. It's there – just hidden. The tax rate in each state varies and can change from year to year, and is set by the state's insurance department.
Now here's where things get a little tricky. When an agent or broker places a policy with a surplus lines carrier, that carrier's "non-admitted" status in that state forces it to charge for this same premium tax separately, where it is more easily seen. Typically, the insurance agents and brokers involved in these types of transactions are then required to collect and pay that tax to the state on behalf of the insured.
In addition to requiring the payment of those premium or surplus lines taxes, states may also require stamping fees and other miscellaneous fees. Naturally, the rate and calculation of these fees also vary from state to state. However, it's important to note that when placing a surplus lines policy for your insured, ALL taxes and fees must be shown on the policy's binder and policy documents. This is done in the form of a "stamp."
Stay with me. We're halfway there.
SURPLUS LINES STAMPS
In the past, licensed surplus lines brokers would use rubber stamps and ink pads to stamp the required state wording onto each policy document as required by state law. Then, the broker would write the correct tax and fee amounts into the blank spaces provided within the stamped wording. Fortunately, the process of "rubber-stamping" a policy has been made easier by the use of electronic stamps that can clearly print the same information directly onto each document.
Many states have specific phrasing that must be included within this stamped wording.
Here's an example of Tennessee's stamped wording:
"This insurance contract is with an insurer not licensed to transact insurance in this state and is issued and delivered as a surplus lines coverage pursuant to the Tennessee insurance statutes."
The general message in this wording is similar from state to state. It essentially serves to warn the insured that they are buying insurance through a surplus lines carrier. Some stamps will further warn that the insured won't be entitled to protection under that state's "Guaranty Fund" as a result. And, since Guaranty Funds cover an insured if a carrier goes bankrupt, it's important to make sure the insured is aware of this additional risk.
Notice how Louisiana's wording provides a more detailed warning in its stamp, which also requires the name and signature of the licensed surplus lines broker in or just below the stamped wording:
"NOTICE: This insurance policy is delivered as a surplus line coverage under the Louisiana Insurance Code. In the event of insolvency of the company issuing this contract, the policyholder or claimant is not covered by the Louisiana Insurance Guaranty Association which guarantees only specific types of policies issued by insurance companies authorized to do business in Louisiana. This surplus lines policy has been procured by the following licensed Louisiana Surplus Lines broker: John Smith, License #00555"
There are strict requirements that each licensed surplus lines broker must meet when issuing the proper stamped documents. The final requirement is to get these properly stamped documents into the insured's hands. If the insured does not receive these stamped documents in a timely manner, the agents and brokers involved may be at risk of violating state law by not properly informing an insured of their placement into the surplus lines market.
See? That wasn't so bad. These rules actually start to make sense once you break them down into their component parts. Still, we're always here to help fill in the blanks, for this or any question related to medical professional liability coverage.
Ethos Insights
Remember that every state's regulatory requirements are different when it comes to surplus lines insurance.
When you place an insured with a surplus lines carrier, be sure to work with a wholesaler who knows and understands these laws and requirements thoroughly.
Contact Ethos for help sorting through these compliance complexities.