Non-Standard Physicians – A Look Back, A Look Forward
June 4th, 2021 | 3 min. read
By David Huss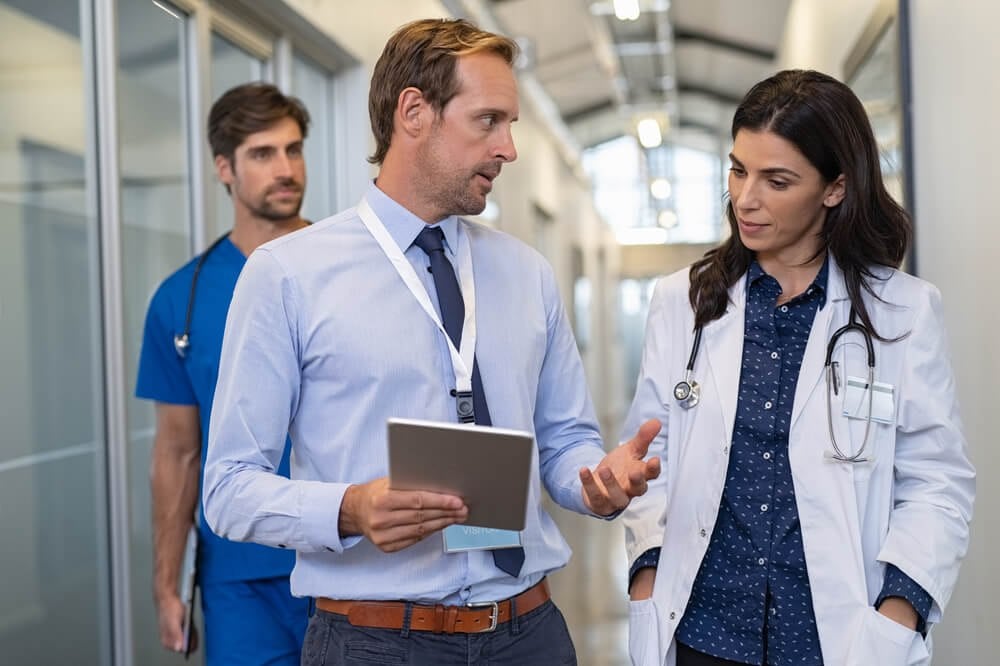 At Ethos we have placed thousands of non-standard physician risks over the years. In that process we have obtained, reviewed and negotiated tens of thousands of med-mal quotes. We have consistently ensured that necessary coverage was being provided and then communicated detailed coverage information to our retail customers so that they could help their clients make the best possible decision for their particular risk profile and professional situation. Non-standard physician placements are one of our specialties here at Ethos. Considering Ethos is a highly specialized wholesale brokerage focused exclusively on healthcare related placements, that's saying something!
And yet we believe a true healthcare specialist should do more than provide great quotes and the information necessary to ensure the right placement. A true healthcare professional liability expert also needs to regularly invest their time in an ongoing education that will allow them to manage the expectations of their retail customers. In my view that is one of the more important aspects of the job. This article is about managing your expectations as it relates to what the future holds for the non-standard physician arena so that you can in turn manage the expectations of your non-standard physician clients. But first, let's take a quick look into the past.
Back in 2004 when we first opened our doors at Ethos (nearly 17 years ago!) the non-standard physician space was in serious disarray. The healthcare professional liability market had just come off its hard market peak and perhaps the highest percentage of practicing physicians nationwide had their med-mal placed in the excess and surplus market – as much as 5% of physicians in private practice according to some industry experts. There were relatively few markets interested in non-standard physician risks then. Those that were interested took their pound of flesh in the way of very high premiums and restrictive coverage terms.
Fast forward to about 2017. At that point, the healthcare professional liability market had been softening for about 13 years and the physicians' med-mal arena as a whole was commonly accepted to be underwater. The combined ratio for the industry was at or near 100% and bottom-line results were exacerbated by the fact that claim reserve redundancies had all but dried up. The non-standard physician segment was also feeling the pain. That year we lost a couple of core E&S markets that wrote non-standard physicians. That was also about the time we started to see the physician focused RRG's begin to go under, one after the other.
Out of necessity many E&S markets with an appetite for non-standard physicians started to take a closer look at where their losses were coming from within the book and modified their appetites accordingly. For many that meant pulling back on surgical class physicians with plenty of retro, claims and/or other practice issues. It also generally meant taking a more aggressive stance on the primary physician side, where premiums were much smaller, but loss experience was, not surprisingly, much better.
Since roughly 2017 we've seen E&S markets with an appetite for non-standard physicians take a less aggressive stance on new business opportunities pretty much across the board. But when it came to renewals most E&S markets were still cutting their pricing to keep business they wanted on the books. That all began to change toward the end of 2019.
At that point E&S markets that still had an appetite for non-standard physicians had had enough. They not only continued to be less aggressive on new business opportunities, but also began to take rate across the board on their renewal books. In 2020 non-standard physicians as a whole saw rate increases of 10% – 20% on average. In addition, markets began taking full claims made steps and fully charging for all applicable exposures. As I detail in my article, Claims-Made Step Factors 101, these changes served to magnify the impact of the rate increases, resulting in premium increases that were often much higher than the rate increases alone.
To date in 2021 most E&S markets writing non-standard physician risks have backed off somewhat on the rate increases, but continue to take full claims made steps and fully charging for all applicable exposures.
Recently I interviewed a number of our med-mal underwriters to find out what we can expect in the non-standard physician arena for the rest of 2021 and into 2022. Not surprisingly there was significant variation in the responses I received. However, the general consensus is a 5% – 10% rate increase for most non-standard physician risks for the next 6 – 12 months. Surgical class physicians can expect an increase on the higher end of that range (and perhaps even more) and non-surgical physicians can expect an increase on the lower end of that range. For the foreseeable future applicable markets will continue to take full claims made steps and to fully charge for all applicable exposures. And keep in mind that jurisdiction matters more than ever these days. Difficult jurisdictions will be debited accordingly.
Over roughly the past 20 years non-standard physicians have seen perhaps the hardest and softest of med-mal markets. Every phase of that cycle is complicated and impacts different markets differently. Appetites, products and pricing change constantly – and sometimes very quickly. But one thing that doesn't change is your need to provide your non-standard physician client with the right coverage at the best price available. That's why you need to partner with a wholesaler that is a true healthcare specialist.
Give Ethos a call.