Medical Billing E&O – Start With These 3 Questions
November 17th, 2014 | 3 min. read
By David Huss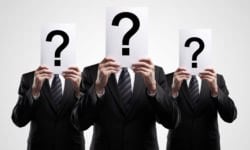 (Part 2 of a 3-Part series of posts that will explore the need for Medical Billing E & O insurance)
In the first article of this series, I established the need for E&O coverage for any healthcare provider that is billing for medical services provided under Medicare and Medicaid. In this article I detail a few of the more important coverage questions that should be considered when evaluating different Medical Billing E&O insurance options.
As with other insurance products, there are any number of coverage considerations when determining the best Billing E&O option for your client. For example, you should know: if the 'claims trigger' is written demand or incident sensitive; whether the deductible applies to indemnity-only or to indemnity and defense; and, whether the insurance company requires the insured's consent to settle a claim. Of course, there are many other things to consider, too.
There is much you need to know when it comes to insurance coverage, but for Medical Billing E&O start with the following three questions:
Is the policy written on a 'pay on behalf of' or 'reimbursement' basis? In the professional liability/errors and omissions industry we are used to insurance companies paying on behalf of insureds when a loss arises. This is not always the case with Billing E&O products. In fact, most of the currently available Billing E&O products extend coverage on a 'reimbursement basis', meaning the insurance company will reimburse the insured for expenses associated with a loss after the fact. As I pointed out in my first article, Medical Billing E&O – The First Thing Retail Agents Need To Know, the total costs associated with a billing audit can be enormous. It is much better for your client not to be forced to front the money for their own claim. So, consider placing coverage with a product that requires the insurance company to 'pay on behalf' of the insured when you can.

Are any of the coverage components subject to sub-limits? When placing Billing E&O you need to keep an eye out for sub-limits. Sub-limits are often applied to certain coverage components or portions of coverage components in an effort to minimize an insurance company's risk. The problem is you that if a sub-limit is imposed, it will likely be on an area of significant exposure. In other words, sub-limits are typically imposed on exposures where a full limit may be most needed by your client. Be sure you know when and where sub-limits are applied to your insured's policy.

Do co-insurance requirements apply to any of the coverage components? You also need to watch out for co-insurance requirements when placing Billing E&O. Co-insurance is yet another tool insurance companies use to minimize their risk. 'Co-insurance' is a requirement that the insured pay some percentage of the total cost of a claim above and beyond any applicable deductible. As with sub-limits, co-insurance requirements are typically imposed on exposures where a full limit may be most needed by your client. Keep an eye out for co-insurance requirements and avoid them when you can.
Although there are an increasing number of Billing E&O product options available, the product segment is far from mature. This means there are still significant differences in coverage from one product to the next and things are changing fast.
If you are placing Billing E&O for your healthcare clients you need to be sure you understand the many coverage differences from one product to the next . If you don't, be sure you are working with a wholesaler that does.