TAIL COVERAGE FOR PHYSICIANS: Increasing Marketplace Capability
January 21st, 2016 | 2 min. read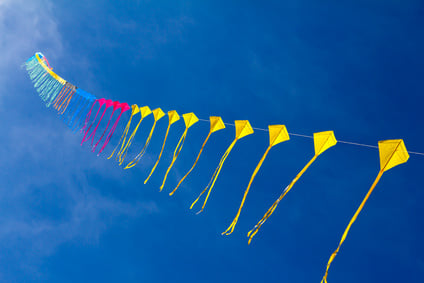 In late 2014, I published an article on the Ethos blog on stand-alone tail coverage for physicians in response to an increased need for options in this space. In the year-plus since that piece appeared, two market factors have grown: the need for this coverage type and the number of available solutions.
Let's look at what has changed in this segment:
Additional markets
Physicians continue to seek out stand-alone tail coverage options for one of three reasons: to reduce their premiums, to remedy the fact that they've missed the purchasing deadline from their prior carrier (usually only 30 days), or to fulfill contractual obligations from employers. In response, an increased number of medical malpractice carriers are agreeing to write this coverage on a stand-alone policy form.
Additional specialties
Given the elevated risk that certain specialties have in their prior acts (such as obstetrics and neurosurgery), many stand-alone tail markets had previously declined to write stand-alone tail coverage for these physicians. With the entrance of new carriers into this arena, we are also now able to find cost-effective solutions for physicians with higher-risk practice profiles.
Reduced premiums
Some of our lead stand-alone tail markets have minimum premiums for this coverage, despite the exposure. These minimums generally come in at around $25k. This had been cost-prohibitive for physicians with lower-rated specialties or a shorter date range of exposure. We are now seeing markets with little to no minimum premiums.
Policy form flexibility
Not all of the carriers moving into this area of coverage have a form specific to this product line. As such, many are endorsing their regular medical malpractice policy forms to fill this need. These endorsements may include verbiage to show they are fully earned, or earned for a specific date range beyond a standard policy period. This has actually increased the level of flexibility in the coverage offered. Underwriters can endorse for the specific coverage terms needed, such as addressing gaps in coverage or length of duration, be it from a one-year to an unlimited term.
Financing options
A major hurdle of extended reporting period (ERP) coverage has been the fact that it is fully earned, and therefore could not be financed by most carriers or finance companies. We are now seeing more options from carriers as well as finance companies for varying payment plan options.
Gone are the days when only large-premium physicians or group practices can seek and benefit from additional tail options. With minimum premiums no longer an issue and coverage options more flexible than ever, more physicians can benefit from placing their ERP coverage on a stand-alone policy form. It still pays to shop, and it's one of the best ways to avoid chasing your tail.