3 Common Insurance Issues for Healthcare Providers Engaged In Clinical Research Services
May 15th, 2014 | 4 min. read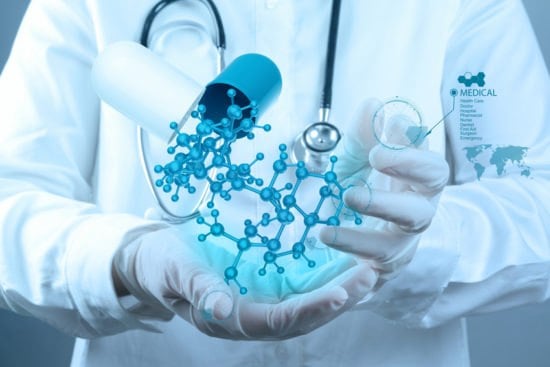 [This is Part 1 of a 3-Part series of posts that explore Clinical Research Liability.]
Have you ever been asked to help a physician or other medical provider insure their "clinical trial" exposure? Chances are that what you're being asked to help them insure may be a bit more complicated than the provider realizes.
Their decision to work in a clinical trial or study actually creates two specific areas of exposure that make-up an emerging area of insurance called Clinical Research Liability. Making sure both areas of risk are covered properly can be tricky and confusing.
When healthcare providers enter into clinical trial work, they essentially take on two distinct types of liability or risk:
• Medical Professional Liability (MPL) – Often called "medical malpractice", this is the risk and liability associated with the potential physical, mental or emotional injury to a patient or trial participant during the delivery of some kind of healthcare service.
• Business Errors & Omissions (E&O) – this is the risk and liability associated with the potential delivery of faulty work to the contracting entity (usually called the 'sponsor'). This type of risk is often referred to in insurance-speak as "other financial loss" because this describes the kind of harm that could be inflicted on the sponsor by the error or omission.
In this blog post, we'll deal strictly with issues relating to the MPL. In next month's blog post we'll address the issues related to Business E&O.
Most contracts to perform clinical trial-related services are offered by a pharmaceutical company or medical device manufacturer who "sponsors" and pays for the clinical trial. In some cases, a Clinical Research Organization (CRO) may be managing and contracting for the trial on behalf of the sponsor. The work associated with these trials is often referred to as 'clinical research services'.
Healthcare providers who enter into contracts with sponsors or CROs to provide clinical research services often don't realize the extent of the liability associated with this work or the limitations of coverage provided by the sponsor's Products Liability policy or their own primary MPL policy.
The following are three key issues related to the MPL liability:
1. Provision of clinical research services increases the healthcare providers' MPL
Healthcare providers who enter into these contracts often do so to act as a clinical trial's Principal Investigator. Some participate strictly as researchers. Whatever the role, it's important to understand the nature of services to be delivered in that role so that the brokers and underwrites alike can determine the breadth of exposures that need to be properly insured. The key here is to understand that any trained and licensed healthcare provider who works within a clinical trial may have some Medical Professional Liability exposure.
A physician providing clinical research services may have some direct interaction with the clinical trial participants. Here are some examples:
administer a pharmaceutical (orally or by injection);
provide hands-on treatment (via lasers);
or, conduct surgery (to implant medical devices).
Keep in mind that when a healthcare provider has direct interaction with participants within a trial, their own liability for malpractice increases. Even some indirect, research work could have the potential to cause harm.
TIP: Consider where these lines of care begin and end and discuss those specifics with your broker or underwriter.
2. A sponsor's contract does NOT indemnify all areas of MPL risk for the healthcare provider
The typical contract initiated by a sponsor will include some indemnification for the contracted researcher or healthcare provider associated with their trial. This usually means that if the product that is being tested within the trial causes harm to trial participants, the sponsor will have their Products Liability policy ready to respond on their behalf and on the behalf of the contractor. This alleviates the biggest amount of risk for the contracted providers who don't or shouldn't be financially responsible if the tested product is faulty and causes injury to the trial participants.
However, many providers assume that this same contractual provision will cover ALL potential MPL risk on their behalf. It probably doesn't. Consider above that the cause of injury must be directly linked to the product. But what if the injury to a participant is caused by an error in administering the product by the contracted healthcare provider and not the product itself? This is an area of potential gap in the provider's liability, and it's not likely going to be defended or indemnified by the sponsor's insurance policy.
TIP: Be sure to review the sponsor's contract with the provider and be sure to determine the limitations of the sponsor's indemnification agreement.
3. Healthcare providers may not have coverage for clinical research services under their primary MPL policies
It's common for healthcare providers to expect their primary MPL policy to cover all areas of risk related to their trial contract, including the gap mentioned in #2 above. However, that's often not the case. These policies tend to have exclusionary wording for exposures related to clinical trials, experimental procedures, and/or research-related activity. This means there is a potential that the contracted provider may have not any insurance coverage for alleged errors they make in administering their services within the trial or study.
Some underwriters may be willing to remove or modify those exclusions to accommodate a provider's clinical research contract, but many won't or will only do so in limited cases. These possible modifications may also cost additional premium.
In short, every admitted carrier takes a different stance on these exposures. One policy looks different from another, but most are restrictive in some way. Most providers don't realize these limitations exist so they assume they have more coverage from their admitted policy than they actually do!
TIP: Carefully review the provider's MPL policy to determine if any coverage or exclusion exists; check with that carrier's underwriting department to see if such exclusions can be removed or modified.
The good news is a separate Clinical Research Liability (CRL) policy is available to adequately address the MPL exposure associated with clinical research services. This unique type of insurance policy can cover both the MPL and the E&O components for any clinical trial exposure incurred in a healthcare provider's contract.
[Next Month: Part 2 addresses the Business E&O issues and risks.]