Carrier Q&A: Kinsale's Focus on Aging Service Facilities
May 24th, 2017 | 2 min. read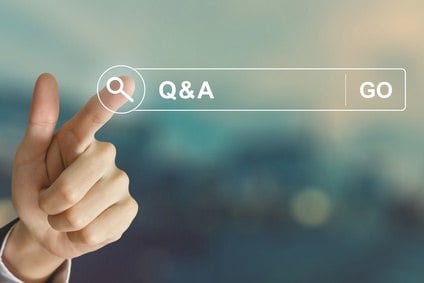 Residential and inpatient facilities for seniors (aka: aging services) have historically been a hot-and-cold specialty for our carrier partners. This was highlighted again for me at the PLUS Medical Symposium last year, where many of the carriers with whom I met were eager to announce that they were writing these risks.
Over the last two years, we have seen many markets jump into the the aging services arena. To determine the driving factors, I touched base with Jason Hoover, Division Manager at Kinsale Insurance Company, as Kinsale has been a consistently visible player in this space.
Here are some highlights from that conversation:Coming from a company that has been watching and underwriting this space for many years, what do you think is driving this newer interest residential service facilities by other carriers?There seem to be more pockets of disruption for carriers. As several large carriers have re-underwritten their books, most notably in early 2016, we are stilling seeing opportunities coming from those renewal books, as a result of the harder line taken at renewal. We are also seeing many carriers exiting specific or problematic territories, and therefore more opportunities coming out into the marketplace.
Q: Are you seeing an influx of new patients and facilities, given the current healthcare legislation?
A: We haven't seen that hit yet. While there are additional patients as the population continues to age, the flux that we are currently experiencing seems driven more by an underwriting appetite shift rather than new facilities flooding the market.
Q: Kinsale seems to be having increased success in this segment. Does that reflect a change in the company's appetite?
A: We've been pretty consistent in how we price the long-term care [aging services] segment. It is a very volatile area of our industry, but our approach – our rates, our terms, our structure – has always been really steady. And that approach has come back around to being more viable. Kinsale continues to focus on the business that's harder to place, or true E&S long-term care risks. This is where we can be creative in our approach. In the past, we weren't always able to reach that segment, since there was so much aggression in the market. But given today's market dynamics, it's more viable. We've always tried to be a marketplace constant that customers could rely on.
Q: Where would you say we are in the current aging services cycle?
A: I wouldn't say this is a full swing of the market. Instead, I believe that there is just more space, given the disruption from some of the carriers. The viability is swinging back our way. Brokers are facing more uncertainty with their renewals in this space. Many of these accounts that were not marketed previously are now being seen.
I walked away from my Q&A session with Kinsale with a more macro view of the pattern that's emerging in my day-to-day experience with these risks. While the aging population and ambiguity in healthcare legislation may certainly have an effect on this industry, the current upswing in market appetite stems more from the re-underwriting of this class by the industry giants in this space. With more uncertainty on renewal pricing and terms, brokers are forced to market accounts that were not otherwise in jeopardy.
For additional discussion on this or any other class of business currently going through a shift, feel free to contact Ethos.