Incumbent Carrier "Last-Look" – How Ethos Uses The Force for Good
July 20th, 2017 | 3 min. read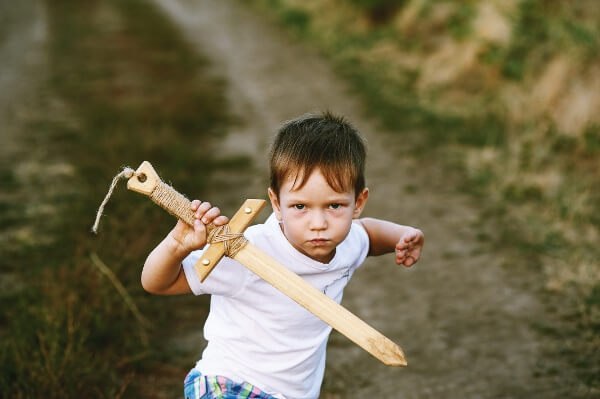 I grew up the second of three brothers. We were enthusiastic participants in the original Star Wars phenomenon, so you can probably imagine the amount of playtime that included the three of us wannabe Jedis hacking at each other with sticks and various items that we imagined as our lightsabers. While there were occasional bumps and scrapes, just like Mom predicted, we never strayed from our mission: to use the proverbial Force to fight for what was right.
This came to mind when my business partner, David Huss, and I recently bandied about various ideas surrounding our business approach. He had just written an article for this blog titled "Marketing of Renewals – A Discussion Worth Having." In it, David tackled the various pros and cons for retailers and their wholesale partners when shopping their renewing policies from one year to the next. Before the article was finalized, we kicked around its various points and realized that we needed a follow-up article to discuss the renewal issue as it affects our carrier partners.
At Ethos, we've always maintained a rather simple strategy of approaching any renewal with our carriers:
Begin by recognizing that the retail agent is our customer. At Ethos, this is a plain and simple rule. So an opportunity to renew a policy that a retailer brings to us means that our job begins and ends with helping the agent achieve his or her goals, not ours.
Recognize the incumbent carrier's merits in winning the account last year. We work hard to help our retailers find the best carrier options for their insureds. So when we place an insured with one of our carriers, we believe that the placement of that policy is as sound as possible. This means that our carrier partner has legitimately won that placement based on merit, not because we tinkered or unfairly pushed for a certain carrier to win. This, then, should mean that the same carrier should be able to carry forward that confidence on future renewals (unless, of course, something materially changes). While the decision ultimately comes down to our customer, we do what we can to honor the past performance of carriers.
Coordinate with our retail customer to establish a renewal plan. If we assume that last year's carrier won on merit, then we should be able to discuss a renewal strategy with our retailers that includes that kind of "looking-back." Of course, our job is also always about looking forward. Still, it's important that we create a plan that assesses the merits of the incumbent carrier while closely monitoring the overall marketplace for changes or new offerings that our retailer needs to consider for the insured client.
Always give the incumbent carrier a "last-look" position. As we then work on the renewal placement itself, we carefully give an extra (but never unfair) measure of consideration to the incumbent carrier on that renewal. If the renewal is being marketed or shopped to other carriers, then we provide the incumbent carrier with the last opportunity to quote the renewal so that they can have some idea of what they are up against if competing carriers have shown an interest. If their quote is competitive and would continue to benefit our customer, then our advice to the retailer is to give it serious consideration.
This last point is what usually draws a lot of discussion with our carrier partners. I've been in countless meetings with various carrier partners over the years when I've been asked to explain – and sometimes defend – our renewal approach.
Admittedly, if you're a carrier working with Ethos, our renewal approach might seem like a double-edged lightsaber. On the one hand, the incumbent carrier loves the added measure of consideration on their own renewing policy. Yet the same carrier can hate this if they are trying to compete against another placement at Ethos that they don't currently write. They hate it because they know that Ethos is giving the incumbent carrier a more favorable position on this placement effort. This, of course, makes it harder for a competing carrier to win on an existing placement with Ethos.
However – and this is key – the benefits to the insured, retailer and the meritorious winning carrier are obvious. At Ethos, we take a long view of things and we believe the pros to our approach always outweigh the cons.
When I see the potential frustration that can arise in those scenarios, I usually ask whether there's a better way. This often leads to some really helpful discussions, most of which end with a general consensus that a consistent approach like ours benefits everyone in the deal because it's honest and fair.
Of course, I'm always open to more thought and discussion about how insurance "wholesaling" can be done better. I like to think that the Ethos way is the right way: choose the right path and avoid the temptation to go to the Dark Side.
If you have thoughts on this or other Forceful subjects (sorry), give me a call. I won't try any Jedi mind tricks, but I can't guarantee I'll be able to resist the temptation to throw some other Star Wars reference into the conversation (or reveal my excitement about the December release of the next installment).