InsurTech and the Move to Greater Wholesale Specialization
April 2nd, 2019 | 4 min. read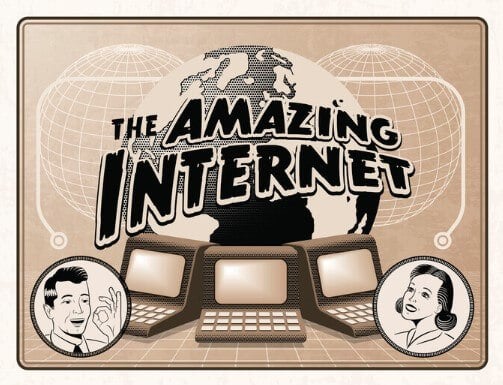 One of the funnier movies I've seen in recent years is The Internship starring Vince Vaughn and Owen Wilson. The story centers on two aging salesmen whose careers are going nowhere because they've ignored the impact of digital technologies and online solutions. In order to improve their job possibilities, they apply to become interns at Google. There's a wonderful scene where Vince Vaughn's character is trying to pitch what he thinks is a new social media app that could make millions "on the line." I can't do justice to the scene, so I invite you to watch a snippet.
InsurTech: A Disrupter
The movie is an exaggerated spoof, but the underpinning theme is always relevant: successful new technologies always disrupt old market behaviors. You either adapt to them or fade away. I've been thinking about The Internship (and that one scene) a lot lately as I try to absorb the insurance industry chit-chat about what's affectionately known as the "InsurTech" movement. This article by Vertafore does a good job of summarizing InsurTech, explaining that it's "a term applied to the many segments of new technology that are disrupting the insurance space." Since I've always felt that the insurance industry has been very slow to adopt new technological advances, I find myself wondering how the advent of InsurTech will change the way that I/we do business, specifically at a highly specialized wholesale brokerage like ours.
Specialty vs. Generalist Brokerages
First, let's differentiate between two wholesale brokerage models that achieve two very different goals.
A specialty wholesale brokerage focuses solely or very highly in one "field" of insurance, concentrating on one line of coverage or in one industry group of insureds. For example, here at Ethos Insurance Partners, Inc., we're focused solely on placing a limited number of lines of coverage for only one industry group: healthcare providers and facilities. Indeed, that industry group is large, but it's complex and volatile. Our brokerage is dedicated to understanding its needs so we are laser-focused on healthcare in a way that other brokerages are not.
A generalist wholesale brokerage dabbles in many different areas of insurance, chasing many different paths of revenue. Typically, that means varying industry groups and lines of coverage. This can be helpful to a retailer who is less concerned about getting the highest level of expertise and simply wants access to an insurance company that they can't get to themselves. That's fine, but the value proposition of simply being an "access point" to certain markets isn't a terribly compelling reason to maintain a long-standing relationship with that wholesaler.
As a side note, there are many generalist wholesale brokerages that I consider "unrefined." These are the firms where brokers attempt to specialize, but only partially, in a field while declaring themselves to be true specialists. Such brokers may dedicate a portion of their time to learn about a specific line of coverage or industry group, but never fully commit 100% of their time and effort to it. However, such 'specialization' is not for the benefit of their retail agent customers. They won't commit to true specialization because that would prohibit them from chasing any opportunities that can simply increase their income. Ultimately, since those wholesale brokerages won't commit to true specialization, they are headed down a path towards generalization.
The Looming Danger to Generalists
Back to my original question: How will InsurTech affect these two types of wholesale insurance models?
Since a specialty brokerage dedicates all its resources in one area, a focus on new technological advances can propel its longevity. New technologies can enhance its expertise and consultative services to customers' benefit. Conversely, ignoring these new technologies can lead to a loss of revenue and market leadership.
Generalist firms can certainly adopt new technologies to improve their internal systems, but their broad focus means they're mostly serving as access points to certain carriers. But when the InsurTech boom rids the marketplace of those kinds of access point bottlenecks, what is a generalist left to provide? I suggest that the generalist wholesale model will eventually fade away as advancing technologies make it increasingly easy for retail agents and insureds to access products directly with carriers.
Unrefined firms will eventually have to make a choice: specialize and become real experts in a field or die a slow death along with the generalists.
Leading the Charge
At Ethos, we've been adapting to industry technologies as a regular part of our operations from day one. When we first built our brokerage in 2004, we knew that new technologies would help us to improve our internal efficiencies, which gives us more time to apply our expertise to our clients' needs. We don't sit idle with solutions that we discovered fourteen years ago. We build into every annual business plan the goal of applying the latest technological advances to our systems so that we can further improve our customers' experience with us.
Trust me, as the guy who must figure out how to make all of that happen, I can tell you that it ain't easy. But the payoff is huge! Our retail agents tell us frequently that they can see a big difference in the consistency and depth of service that we provide compared to almost any other wholesale insurance firm.
If your wholesale broker seems as out of touch as Vince Vaughn's fictional Google intern, and doesn't know how to leverage the latest "on the line" technologies to keep up with your needs, why are you still working with them?
Ethos Insights:
Technology is dramatically changing the way insurance is sold at both the wholesale and retail levels.
Specialty wholesale brokerages need to do more than focus on a single field; they need to stay current with state-of-the-art tools to deliver real-time solutions to clients and insureds in that field.
Ethos applies a strategic blend of technological efficiency and human expertise – all laser-focused on the healthcare industry.