Wholesale Integrity – How Retail Agents Benefit
May 30th, 2018 | 3 min. read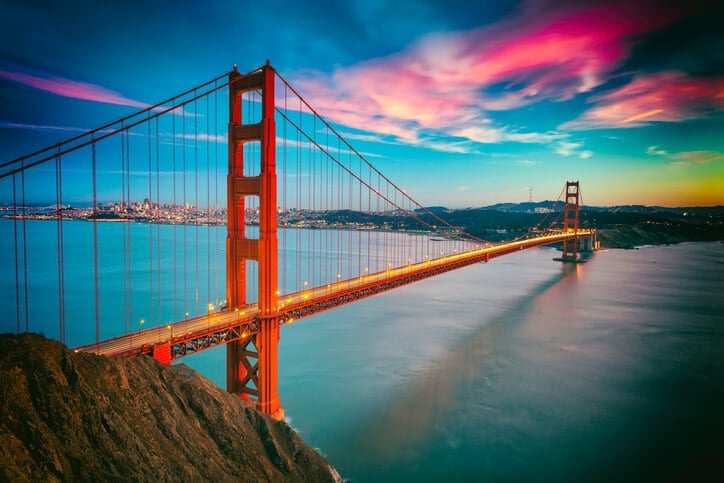 I love the iconic Golden Gate Bridge. In particular, I love the imagery of it standing as the guardian to the San Francisco Bay as it withstands the corrosive sea air and high winds from the Pacific Ocean. I was surprised recently to read that the bridge was only closed temporarily three times due to high winds. This fact gives credit to the Golden Gate's structural integrity.
"Integrity matters." We've all heard this before. Some of us say this with some frequency … I know I do. After all, integrity matters to me a great deal when I'm engaging someone in business or just life in general. For retail insurance agents, the question is: How do I benefit when I team up with a wholesale broker who makes integrity matter? Great question!
Dictionary.com defines integrity as "adherence to moral and ethical principles; soundness of moral character; honesty." We all like the sound of that, right? But, it can also feel like a tall order in a business world that is full of varying interests, fierce competition, financial pressures and potential conflicts.
At Ethos Insurance Partners, Inc., our entire business was built around behaving with integrity. Here's why we think that matters to retail agents:
I believe most people wake up in the morning with the intention of doing the right thing or things each day. However, when putting a good insurance deal together, it takes a lot of effort to keep everything in line the way everyone concerned wants and deserves it to be. It can be difficult to remain Golden-Gate-Bridge-strong and resist the occasional less-than-honorable force that blows through this market. At Ethos, we put in the extra effort to stay on top of the proverbial integrity tower so our customers receive fair, thoughtful and transparent transactions. Doing the right thing is not always easier, but it almost always results in a better, more stable outcome for the insured, retail agent, wholesale broker and carrier.
At Ethos, we are solely focused on the healthcare space. That means we are highly specialized in a very complex industry. That kind of singular focus, combined with our transparency, allows us to provide a high degree of clarity when confusion can often be the norm. Wholesalers who lack integrity don't mind hiding behind opacity and confusion to get more for themselves out of each deal. Instead, Ethos puts others first. We use our experience and insight to help our retail agents do their jobs better, which makes them look good to their insured clients. Everyone wins in the end!
Since we ONLY work in the healthcare space, we are able to maintain some of the strongest carrier relationships around. That means we spend a lot of time learning about the appetites and nuances of what each carrier wants to write. We also work hard to give them concise and complete information about each deal we work on; in turn, they tend to give us more thoroughly competitive terms, which gives our retail agents access to the best quote options available in the industry.
The healthcare professional liability market is complicated and constantly changing. Retail agents expose themselves to professional risk by working with inexperienced or ill-equipped wholesalers who could easily overlook critical details. Worse yet, if a mistake is made in placing a policy, it can leave the insured uncovered and the retail agent liable for the oversight. Retail agents can reduce their own exposure to these types of situations by working with a uniquely focused and specialized wholesaler like Ethos.
Working with the wrong wholesale broker can really be an expensive mistake for any retail agent. In his article, "5 Ways Retail Agents Pay for Their Wholesale Insurance Broker," David Huss outlines some of the ways in which integrity matters in a wholesaler's work.
Are you working with a wholesale broker who does the right thing every day? Do they give you expert consultation and better quotes? Do they help you decrease your own E&O exposure? If the answer to any of these is "No," then it's time to contact Ethos. Once you get to know us and begin to benefit from our way of doing things, you'll soon understand exactly why integrity matters.