The Case For A True Healthcare Specialist
March 24th, 2021 | 2 min. read
By David Huss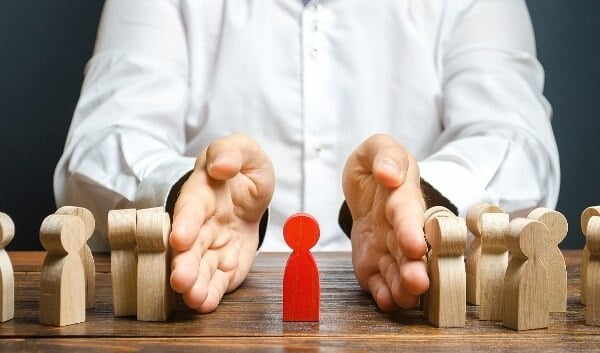 There are over 150 different classes of business that need professional liability insurance. The vast majority of those are lumped into a catch-all category and sold a professional liability product that is generally referred to as Miscellaneous E&O. A few categories of those classes of business require their own distinct professional liability product. Healthcare is one of them – it's called healthcare professional liability, medical professional liability, or most commonly, medical malpractice. Of all the professional liability insurance products, medical malpractice is perhaps the most complicated and volatile.
If you have clients in the healthcare arena and need the assistance of a wholesaler, you should definitely be working with a true healthcare specialist like Ethos.
Here are 3 of the more important benefits you will receive by working with a wholesaler that is a true healthcare specialist:
Expert Consultation
When a business does just one thing they must consistently do it better than anyone else. If they don't, they have everything to lose. As such, a wholesaler that is highly focused on healthcare business has no choice but to do a consistently superior job of taking care of their retail customers' needs.
Better Quotes
Most medical professional liability underwriters work on nothing but healthcare business. Again, it's a complicated and volatile product line. To be done right, underwriters, like wholesalers, need to have a very high degree of focus. A true specialist wholesaler works with these underwriters every day and knows them very well. The superior relationships that result benefit you, the retail agent, and your client.
Decreased E&O Exposure
The often complicated risk profiles of healthcare business and volatility of medical malpractice means the E&O exposure associated with the placement of this product is substantial. When people get injured or die because of actual or alleged malpractice, it's personal – for both parties. This is one of the reasons it is so important to place medical malpractice policies correctly. You do not want to be involved in a medical professional liability E&O claim.
A true specialist is someone who does just one thing. These days there are very few wholesale specialists solely focused on healthcare – the market segment was too soft for too long. Most wholesalers that had a high degree of focus on healthcare in the past long ago moved on to other industry segments and product lines where it was easier to make a living. They may still have some healthcare professional liability business on the books, but they are no longer specialists.
Today there are only two wholesale organizations that we know of that focus solely on the healthcare professional liability space. Ethos is one of them.
If you have healthcare clients and need the assistance of a wholesaler to place medical professional liability insurance, go with a true specialist. Give Ethos a call.