IT'S THE QUALITY OF OUR CUSTOMERS THAT COUNTS
December 15th, 2016 | 2 min. read
By David Huss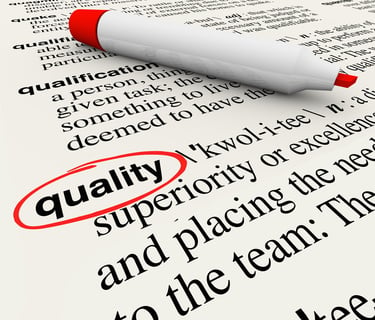 If you are in business you have customers. No customers, no business. On the other hand, the more customers you have the more revenue your business is generating. So the goal should be to get as many customers as you can, right? Ethos has been in existence now for over 10 years and our experience tells me this is absolutely untrue. In fact, looking back it is clear to me that our success has everything to do with the quality of our customers, not the quantity.
From the beginning Ethos has been selective about the retail agents we allowed to be our customers – a very different approach than that taken by most wholesalers. Our belief has always been that if we sought out and partnered with retail agents that were open, honest and transparent in their approach to the business the result would be better and more stable customer relationships. After all, that's how we approach the business. Not only has this proven to be absolutely true, but the benefits of being disciplined when it comes to the customers we choose to work with go well beyond stable customer relationships.
As it turns out, the kind of customers we look for are themselves selective about who they work with. These retail agents are also very good at what they do and so seek out clients that not only understand the value they bring to the table, but appreciate it as well. This leads to stable client relationships for them and, in turn, more stable books of business for us both.
The beauty of that stability is it has allowed us to spend more time and resources building our business around our customers' needs. This enhances the stability of our customer relationships even further and results in an extremely high customer retention rate. The truth is Ethos simply doesn't lose customers once they are on board. And because we don't lose customers we don't need to spend an inordinate amount of time looking for new ones. That means we have more time to take care of the people that are already taking care of us.
Ever wonder why your wholesaler isn't available when you call? It may well be because they are out looking for, or working on, new retail relationships. If they were more selective up front about the retail agents they worked with they would probably be much more available for you when you need them.
At the end of the day, being selective in our choice of customers is one of the defining characteristics that distinguish Ethos from our competitors. It is an integral part of our ethos and has been the key to our success.
If you are a current Ethos customer please accept my sincerest appreciation for your business and continued support over the years. If you are not yet an Ethos customer, take a similar approach to the business and feel you deserve more from your wholesaler when it comes to your healthcare related business, give us a call.