5 THINGS YOU NEED TO KNOW ABOUT PHYSICIAN MEDICAL BOARD ISSUES
February 19th, 2015 | 2 min. read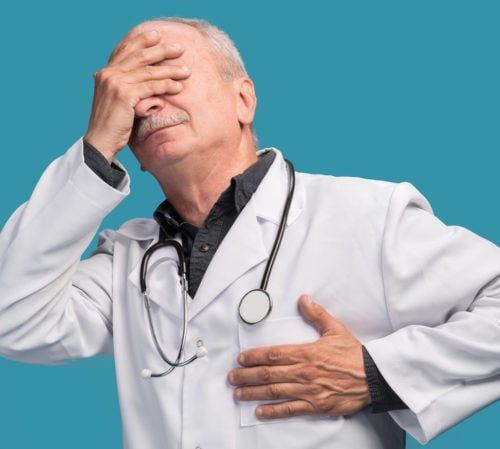 Doctors are human. They make mistakes. When they do it can impact the status of their medical license and their ability to purchase affordable medical malpractice coverage.
At Ethos, we have placed thousands of medical malpractice policies for non-standard physicians. We assist our retail customers with these situations every day.
The following is some of what we've learned about physician medical board issues along the way.
3 Common Causes of Physician Medical Board Investigations
State medical boards are charged with ensuring that the physicians licensed to practice in their state are qualified and capable. When a physician is suspected of, or alleged to have, broken the rules it is the responsibility of the medical board to take appropriate action. Specific reasons why a medical board may take action against a physician are innumerable, but we generally see them fall into one or more of the following three categories:
1. Personal Issues
Physicians experience the same personal issues as the general public. For most of us personal issues and mistakes don't affect our professional lives. Physicians, on the other hand, are required to report a broad range of personal problems or indiscretions to the applicable medical board.
2. Record Keeping
Record keeping issues generally stem from a physician not documenting their medical charts thoroughly, leading to missing information. They can also involve stating false information or altering information after the fact.
3. Claim Activity
Whether a physician has a frequency issue, severity issue, or inordinate activity relating to a particular procedure, claim activity can trigger a medical board investigation.
2 Common Types of Physician Medical Board Actions
Depending on the outcome of the investigation the medical board will proceed with one of two courses of action:
1. No formal action is taken
In this case the medical board finds that there has been no violation by the physician and the investigation is simply noted. It is not uncommon for fines to be assessed in order to compensate for investigation costs.
2. Formal or public action
If the medical board finds that the provider has breached some medical code of conduct they will proceed with action against a physician's medical license. Depending on the level of violation, a formal action may include a license suspension, restriction on future practice activities, or full revocation. The physician can also opt to surrender their license.
Medical boards acknowledge that doctors make mistakes, and full license revocation is generally reserved for especially severe violations. More common are license suspensions and restrictions to their scope of practice. Supervision by another physician may be required. Whatever the outcome, these are physicians that need special consideration when it comes to employment, medical malpractice, and if mandated, rehabilitation.
At Ethos, the placement of non-standard physicians is one of our specialties. There isn't a reason for investigation or medical board action that we haven't seen at some point over the years.
If you have a physician client dealing with a medical board action and need help understanding the situation and/or placing the medical malpractice, call us.